In need of Meeting Lists? Want to learn more about the program? The volunteers on our literature committee have plenty to keep you busy. Whether you're just starting out, or are looking to expand your horizons a bit, we have books, pamphlets , CD's and more that can help.
The Grapevine's September Edition, Young & Sober, now in stock. $2.50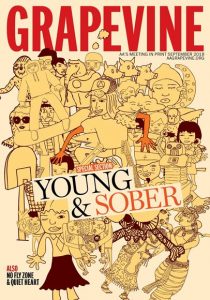 The Grapevine's latest Book release, GV-38, AA in The Military, now in stock.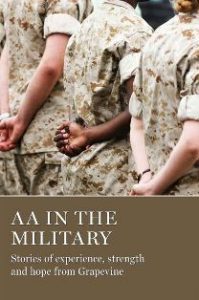 Literature Road Show
The Road Show will be at the Haddonfield 12 & 12'2 48th Anniversary on Sunday, August 26th. 1:00 – 3:30 PM
We'll also be attending the Hainesport Serenity Anniversary on Monday, September 10th 7:00 – 9:30 PM
Please ask your group about having the Literature Road Show visit you!
How to Order
Call the office at 856-486-4446 during the Literature Hours and a Volunteer will assist you, or you can call and leave a contact number so we can get back to you as quickly as possible. It is still suggested to call to verify someone will be there during Literature hours. More than one attempt may prove helpful as the volunteer may be busy or out of the office.
Special Literature Orders
We will special order anything that is approved by GSO (AA's General Service Office) including any one of the many International Big Books that are available. Turnaround time is 2 weeks.