11/30/2020 — COVID-19 — Effective Immediately
"It is hereby clarified that the number of individuals at an indoor gathering that involves an Alcoholics Anonymous meeting, Narcotics Anonymous meeting, or similar meeting of an addiction support group shall be limited to 25 percent of the capacity of the room in which it takes place, but regardless of the capacity of the room, such limit shall never be larger than 150 persons or smaller than 10 persons." – Executive Order 204
11/16/2020 — COVID-19: N.J. Indoor Gathering Limit is 10 Persons per Executive Order 196.
SJIG Trustee Report November 17 2020 RE: COVID-19
Click Here to Update Your Meeting in the Meeting List and in the Meeting Guide App
SJIG Committee for Safe Re-Openings: Suggestions & Recommendations, NJ State Restrictions as of June 9, 2020
South Jersey Intergroup & Groups Adopting Digital Methods for 7th Tradition
---
A.A. Groups Using Digital Platforms to Find Sobriety During Coronavirus (COVID-19) Outbreak
Virtual Meetings, Email, Phone, Social Media Allow Message of Recovery to Carry On —
"ONE DAY AT A TIME" (March 23, 2020)
---
Literature Store has reopened. Click here for our Literature page which lists the limited hours of operation.
All Prison Commitments have been suspended until further notice.
2020 International Convention of Alcoholics Anonymous (July 2-5 in Detroit, MI) has been canceled.
---
Check back here for latest updates.
A public service website for Alcoholics providing information about AA, meeting times and locations, events and services in the South Jersey region.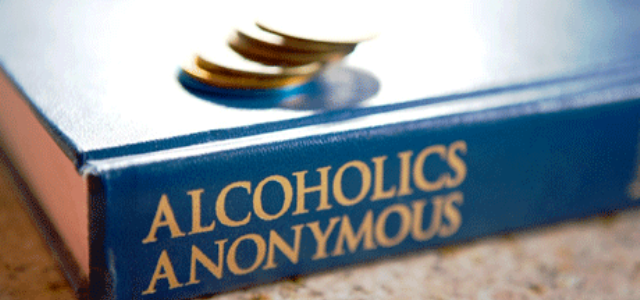 Zoom Addresses Meeting Hijackings
Meeting updates for this Zoom information
are now easier
!
Click the Zoom Update button right within your meeting's page on
aasj.org
Starting (sometime) on Sunday, April 5, 2020
All meetings will have a password. All meetings will also have Waiting Room turned on.
Even existing meetings setup without a password will be assigned a randomly generated password.
This change is being applied by Zoom to all Zoom host accounts. [read more]
Update your meeting with the password so the newcomer can still find and attend your meeting.
Meeting Groups/Hosts: (sometime on 4/5/2020)
1. Login to your
Zoom.us
account.
2. In your Zoom account, find your meeting(s) and fetch the password or copy the invitation.
3. Find your meeting(s) here at
https://aasj.org/meetings
4. Click the 'Zoom Update' button within your meeting's page.
5. If the meeting ID changed, go ahead and change it in the form.
6. Fill in the meeting password. (now required, use numbers only for dial in participants without a keyboard)
7. If you have the quick-link Join URL, copy it to the Join URL field, otherwise leave default.
8. Enter your name, phone, and email – private use only.
9. Click the Send button at the bottom.
10. Any questions or problems, email
tech@aasj.org
– we are here to help!