---
7th Tradition: paypal@aasj.org | @SouthJersey-Intergroup | More information

---
The SJIG Office is reopening with limited hours for literature sales.
Please see the
Literature Page
for most up to date information.
---
SJIG Introducing "Meeting Cards"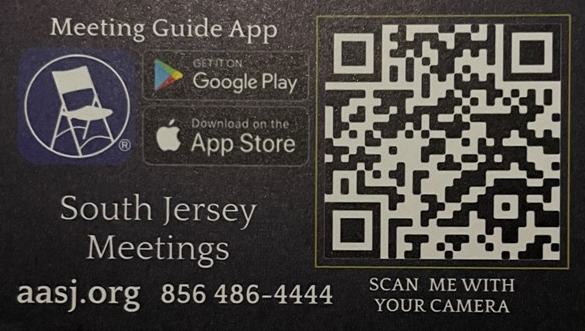 Back side of cards are blank for Phone #'s ▲ Available at the SJIG Office during normal business hours. ▲ Get yours today!
---
The Cape Atlantic Intergroup Office is Moving! Flyer
---
5/7/2021 – H&I – Pinelands Recovery Center
Pinelands Recovery Center is requesting that we Please DO NOT come to the facility at this time. They appreciate the support but are scheduling speakers themselves and our BOOKED for now. If they do require speakers in the future, they will contact us (Intergroup).
Thank you for your cooperation.
---
A public service website for Alcoholics providing information about AA, meeting times and locations, events and services in the South Jersey region.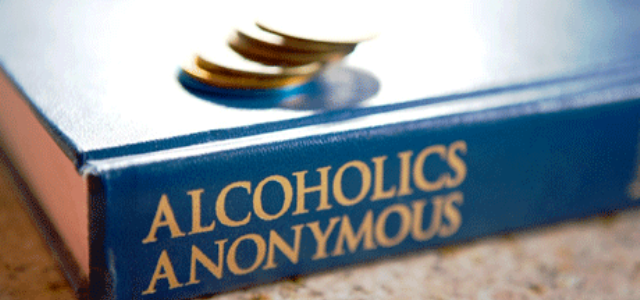 The "Gap" is that scary place…
…between a facility…. and walking in the door of your first A.A. Meeting.
---
Many in recovery can talk about the long journey from the parking lot into the door of their first A.A. meeting.  Full of emotion, you don't know anyone….it's a lonely scary moment. [read more]
Zoom Addresses Meeting Hijackings
Meeting updates for this Zoom information
are now easier
!
Click the Zoom Update button right within your meeting's page on
aasj.org
Starting (sometime) on Sunday, April 5, 2020
All meetings will have a password. All meetings will also have Waiting Room turned on.
Even existing meetings setup without a password will be assigned a randomly generated password.
This change is being applied by Zoom to all Zoom host accounts. [read more]
Update your meeting with the password so the newcomer can still find and attend your meeting.
Meeting Groups/Hosts: (sometime on 4/5/2020)
1. Login to your
Zoom.us
account.
2. In your Zoom account, find your meeting(s) and fetch the password or copy the invitation.
3. Find your meeting(s) here at
https://aasj.org/meetings
4. Click the 'Zoom Update' button within your meeting's page.
5. If the meeting ID changed, go ahead and change it in the form.
6. Fill in the meeting password. (now required, use numbers only for dial in participants without a keyboard)
7. If you have the quick-link Join URL, copy it to the Join URL field, otherwise leave default.
8. Enter your name, phone, and email – private use only.
9. Click the Send button at the bottom.
10. Any questions or problems, email
tech@aasj.org
– we are here to help!