Today's AA Meetings in Washington Twp.
South Jersey Intergroup - Meetings
The South Jersey Intergroup Meeting List Committee maintains the listing of all AA meetings in the following counties: Burlington; Camden; Gloucester; Salem and Cumberland. To report a change of information please use our Meeting List Update Form, or use the Online Update Form.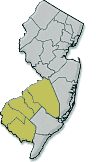 No meetings were found matching the selected criteria.
Time
Distance
Meeting
Location
Address
Region
District
Types
Download the meeting list app: